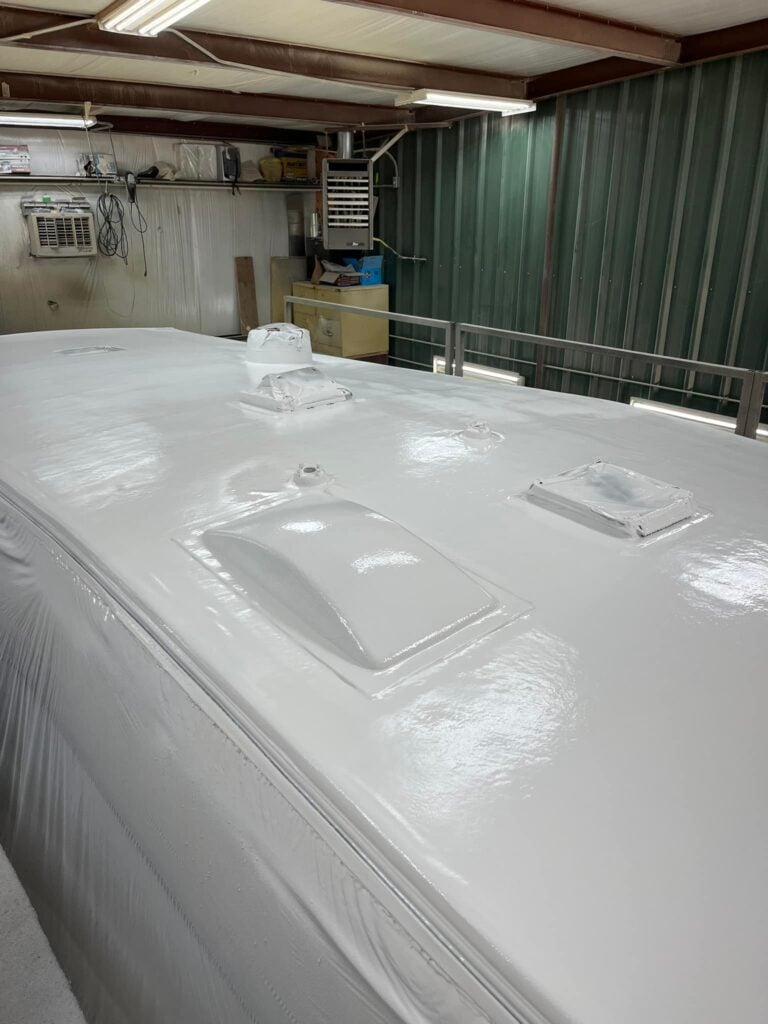 Uncategorized
Polyurea for RV Roof Repair: A Comprehensive Guide
|
April 25, 2023
RVs have become an increasingly popular mode of travel in recent years. However, with every adventure comes wear and tear on the vehicle. And one of the most common issues that RV owners face is roof leaks. Not only are they frustrating, but they can also lead to costly repairs if not addressed promptly. One solution to consider is polyurea for RV roof repair. In this comprehensive guide, we will take a closer look at polyurea, how it works, and why it may be the right choice for your RV roof repair needs.
Polyurea is a spray-applied coating that is used for a variety of applications, including roof repair. One of the main benefits of polyurea is its ability to bond with almost any surface, including concrete, metal, and wood. Due to its high tensile strength makes it highly resistant to punctures and tears, making it an ideal material for RV roofs.
Polyurea roof coatings are also UV resistant, which means they can withstand the harsh sunlight exposed to your RV roof. Because of this, they are less likely to crack or peel compared to other materials, which can extend their lifespan significantly.
Another advantage of polyurea coatings is the ease of application. It can be sprayed directly onto your existing roof, eliminating the need for costly and time-consuming tear-offs. This means you can have your roof repaired quickly and efficiently while also reducing the time your RV is off the road for repairs.
When it comes to cost, polyurea may seem more expensive than other materials. However, the upfront cost may be offset by its durability and longevity. Investing in a polyurea coating for your RV roof may ultimately save you money in the long run by reducing the need for future repairs and replacements.
Polyurea is also environmentally friendly. The material emits zero VOCs (volatile organic compounds) during application and contains no harmful chemicals. This means it is safe for the environment, as well as for you and your family.
Polyurea is a highly effective, durable, and versatile material ideal for RV roof repair. Its ability to withstand harsh weather conditions, its long-lasting durability, and its ease of application make it a cost-effective solution for RV owners. Furthermore, its environmentally friendly nature is a bonus that adds to the overall value of this material.
Consider polyurea if you're looking for a reliable and long-lasting solution for your RV roof repair needs. Its numerous benefits make it an excellent choice, ensuring you and your RV have many more adventures.