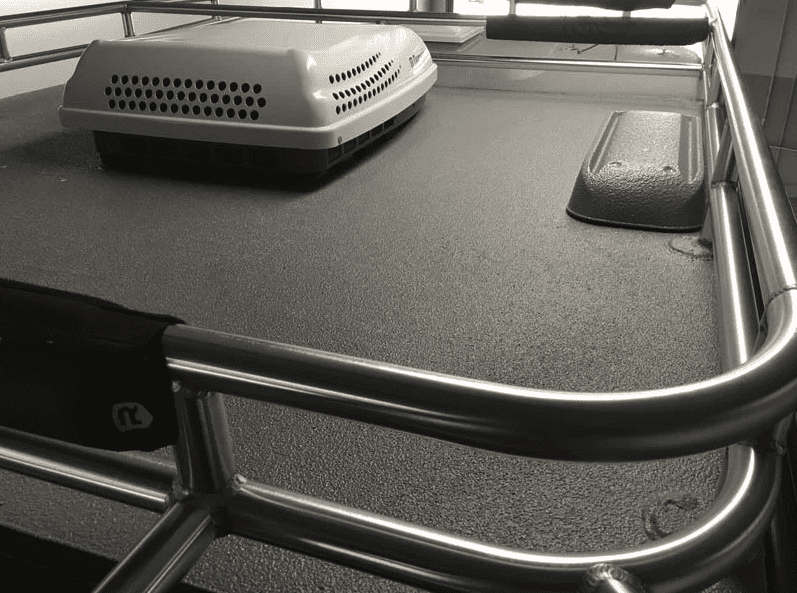 The Benefits of Polyurea vs Rubber RV Roof Repair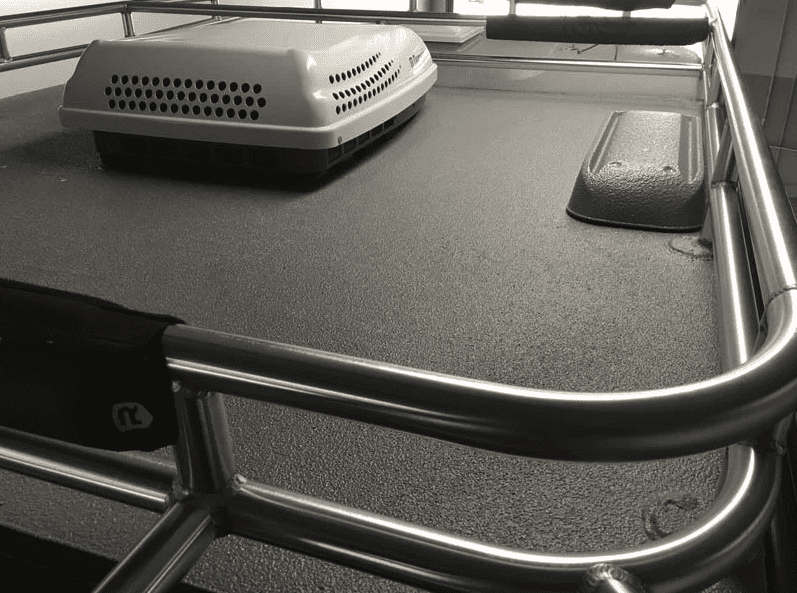 Introducing Polyurea and Its Benefits
Polyurea is a versatile, fast-curing, and strong elastomer coating that has gained popularity for its effectiveness. It's derived from the reaction of an isocyanate component with a synthetic resin blend. The result is a highly flexible and durable protective layer that adheres to various surfaces, making it ideal for roof repairs.
Tackling Unique Challenges Faced by RV Owners
RV owners often encounter various roof-related issues such as water leaks, cracks, thermal expansion and contraction, as well as potential damages from harsh environmental conditions. While rubber and silicone coatings may provide some relief, Polyurea stands out by offering superior protection and flexibility:
Fast Application: Polyurea cures rapidly, making it an extremely attractive option for efficient RV roof repairs. Its quick curing time translates to minimal downtime, allowing you to get back on the road sooner.
Incredible Durability: Polyurea forms a long-lasting protective layer, with a tensile strength of up to 6000 psi (Pounds per Square Inch). This significantly outperforms rubber and silicone coatings, which typically range between 400-1500 psi.
Superior Adhesion: Proper adhesion is paramount for any coatings, Polyurea excels at adhering to a variety of surfaces including metals, fiberglass, and wood. This ensures a robust and seamless barrier safeguarding your RV's roof.
Elongation and Crack Bridging: Polyurea's excellent elongation capacity of up to 300% translates to a unique ability to accommodate roof movement caused by thermal expansion and contraction, making it excellent for crack-bridging.
Chemical and Weather Resistance: RV roofs are constantly exposed to changing environmental conditions. Polyurea boasts exceptional resistance to water, chemicals, UV radiation, and extreme temperatures, ensuring that your roof remains protected.
The Application Process, Lifespan, and Environmental Considerations
Polyurea can typically be applied using a spray-on method, which ensures an even and uniform surface. The procedure requires careful preparation, such as cleaning and priming the roof, followed by professional application using specialized equipment. It is crucial to have your polyurea coating installed by certified technicians to guarantee optimal adhesion, coverage, and overall performance.
In terms of lifespan, polyurea coatings can last up to 20 years or more, depending on environmental conditions and proper maintenance. This durability surpasses other options such as rubber or silicone, which may require more frequent replacement or repairs.
Polyurea is also environmentally friendly as it is 100% solid and solvent-free, which means it doesn't release any harmful volatile organic compounds (VOCs) during application.
Rubber for RV Roof Repair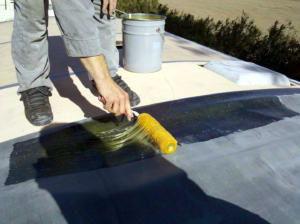 Rubber is an alternative choice for RV roof repair, however, it is not as easy to apply and is not as durable as polyurea. Rubber is not as cost-effective as polyurea and can be more time-consuming to apply. It is also more susceptible to damage from the elements, so it will need to be replaced more often than polyurea.
The Best Choice for RV Roof Repair
When it comes to RV roof repair, polyurea is the best choice. It is easy to apply and cost-effective, making it the perfect solution for your RV roof repair needs. It is also highly durable and resistant to wear and tear, so your roof will be protected from the elements for years to come. With its easy application and cost-effectiveness, polyurea is the perfect choice for RV roof repair.