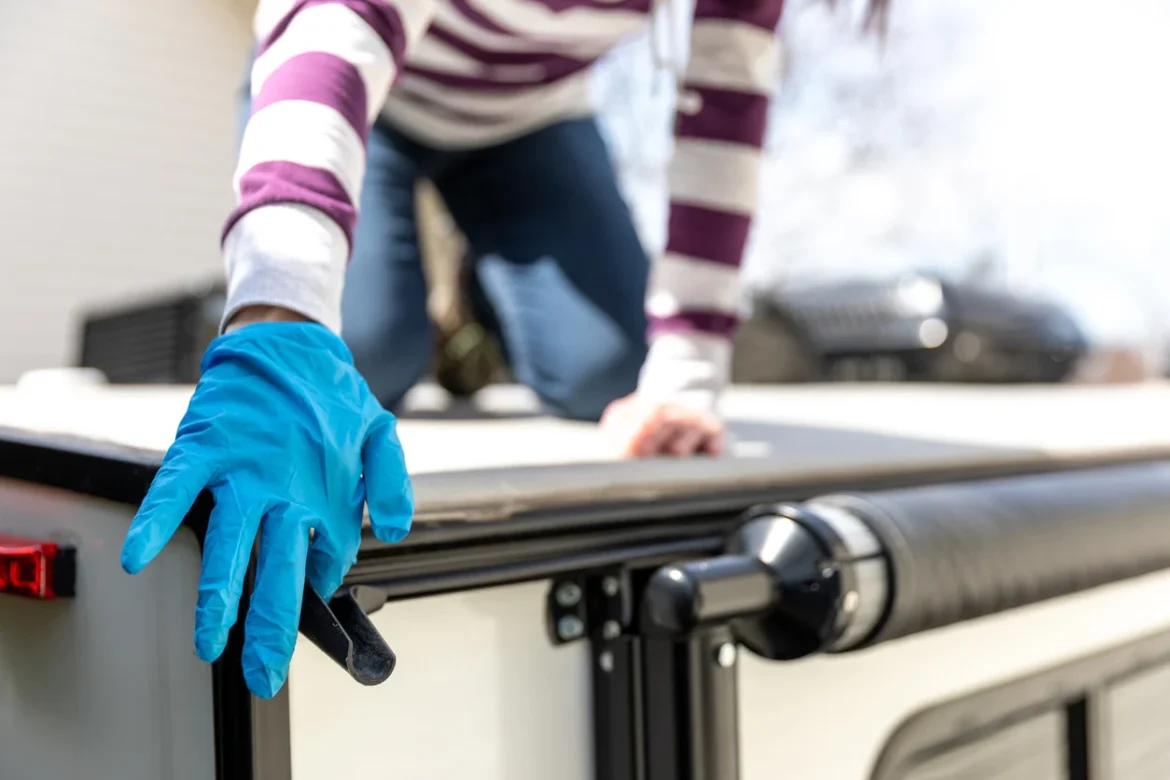 Uncategorized
The Benefits And Drawbacks Of DIY RV Roof Repair
|
April 3, 2023
Many of our customers inquire whether they can apply our product themselves, but while many of our applicators are past clients, the typical consumer cannot do so. Naturally, many people assume that you can install most RV roofing solutions in your front yard after seeing the variety of DIY goods available. While Eternabond tape and similar items might temporarily stop more damage while searching for a permanent solution, it's vital to remember that not all DIY goods are made equally. Some of these solutions have their place. The majority of these fixes are only intended to be short-term fixes.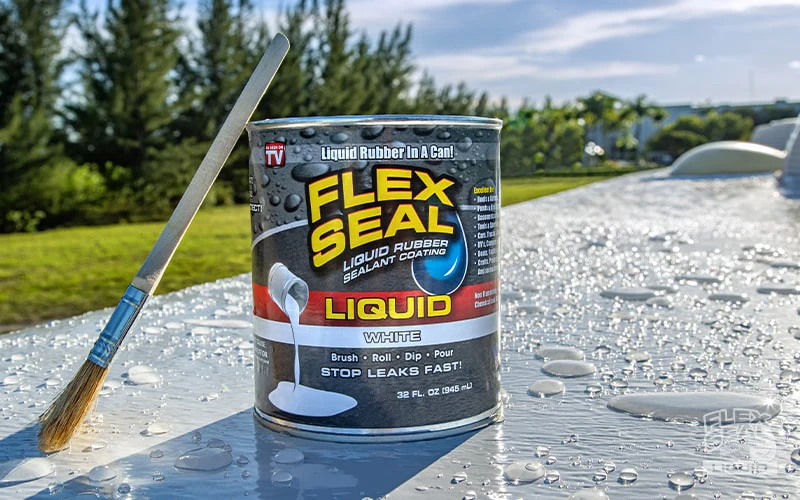 Cost-effectiveness VS. Affordability: Failed DIY RV Roof
You might not have thousands of dollars to spend or weeks to wait for a new roof to be built in an emergency. Roof patch kit options are frequently inexpensive. It is crucial to keep in mind that certain patching methods, like Eternabond Tape, are not permanent fixes. The quality of repairs frequently takes a backseat to a roof tear. Although contact with a tree or other low-hanging item might cause long-lasting harm, water damage is frequently the greatest issue in these circumstances. Even though it may be more expensive up front, a professionally installed permanent solution can often end up costing less in the long run than patch kits and rolled-on coatings.
Quality vs. Speed
Getting into a repair shop can frequently take weeks or even months, and as you try to schedule a repair, a leak continues. It's frequently necessary to quickly resolve a situation. A tiny rip can quickly worsen and become a serious problem in days. Even in our field of work, a prompt patch can save you money when applying a permanent fix. In some circumstances, such as with vacuum-bonded roofs, you might be able to completely prevent your camper roof from going too far. Damage to wood might also result in other problems, such as lost or damaged roof components. On the other hand, the majority of these quick fixes intentionally employ low-quality materials to reduce costs and prices, so it's critical to pay attention to the products you're using. Installing professional items often takes 1-3 days and involves more work than installing a standard DIY product.
Environmental Considerations rv roof repair product
For good adhesion and cure, several roofing materials have highly particular criteria. Most rubber roofing adhesives and rolled-on coatings require low humidity for many days to fully cure; if this step is skipped, there is a considerable risk of failure. Even when properly applied, most rolled-on coatings only last about 6 months. Environmental variables are one of the key barriers preventing us from operating our process with a transportable configuration. Any sealing product shouldn't be used outside since it needs to be thoroughly cleaned and all caulking removed before it can be applied. To provide a high-quality outcome, we take great effort to ensure that our product is applied in a controlled setting.
Do you have any inquiries?
Want to know more about polyurea rv roof coatings? Contact ArmorThane today to learn more.
You can post your inquiries in the comments section below, and we'll try to respond as soon as possible.