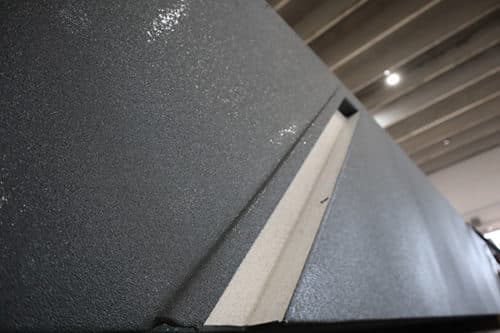 When it comes to RV maintenance and protection, the roof is often overlooked despite being one of the most crucial components. However, the advent of polyurea as a roofing solution has revolutionized the way we approach RV roof liners. This incredible material offers unparalleled durability, ease of application, and long-lasting protection, making it the go-to choice for RV enthusiasts worldwide. In this blog post, we will explore the remarkable benefits of polyurea roof liners, shedding light on why they are rapidly becoming the industry standard.
Understanding Polyurea
Polyurea is a remarkable type of coating that is derived from combining a polyol resin and an isocyanate hardener. The result is a material with incredible strength, elasticity, and resistance to various environmental factors. Originally developed as a protective coating for industrial applications, polyurea has rapidly gained popularity due to its outstanding properties. Its seamless and waterproof nature, combined with its resistance against chemicals, UV radiation, and extreme temperatures, make it incredibly suitable for safeguarding RV roof liners.
Longer Lifespan and Superior Protection
The longevity and durability that polyurea roof liners offer cannot be overstated. This material has exceptional tensile strength, meaning it can withstand severe weather conditions, including heavy rain, intense heat, and freezing temperatures. Furthermore, polyurea's ability to resist ponding water ensures that the roof remains impervious to leaks, preventing water damage to the interior of the RV.
Polyurea is also highly resistant to chemicals commonly found in the environment, such as tree sap, bird droppings, and road salts. These chemicals can cause significant damage to conventional roof liners, but polyurea provides an impenetrable barrier, protecting the roof surface from corrosive agents.
Seamless Application and Quick Installation
Another outstanding feature of polyurea is its seamless application. Unlike traditional roofing materials that require seams or joints, polyurea can be sprayed onto the RV roof in a single application. The resulting seamless membrane ensures no weak points or vulnerable areas prone to leaks, ultimately providing peace of mind for RV owners.
Additionally, polyurea has a rapid cure time, which significantly reduces installation time. This quick-drying property allows RV owners to have their roof liners applied efficiently, minimizing downtime and maximizing their time on the road.
Cost-Effective and Low Maintenance
While polyurea roof liners may have a higher upfront cost compared to some traditional roofing materials, over time, they prove to be incredibly cost-effective. Due to their longevity and durability, these roof liners require minimal maintenance, saving RV owners both time and money in the long run. By eliminating the need for frequent repairs and replacements, polyurea roof liners offer exceptional value for RV enthusiasts.
Versatility and Aesthetic Appeal
Apart from its functional attributes, polyurea also offers an aesthetic appeal to RV owners. This versatile material can be customized with various color options, enabling RV owners to choose a coating that complements their vehicle's overall appearance. Moreover, polyurea is available in both smooth and textured finishes, further enhancing the visual appeal of the RV roof.
Conclusion
Polyurea has revolutionized the world of RV roof liners, providing unmatched durability, protection, and ease of application. With its seamless and waterproof nature, resistance to environmental factors, and low maintenance requirements, polyurea offers RV owners a long-lasting solution to protect their investment. Moreover, its cost-effectiveness and aesthetic appeal make it an ideal choice for those seeking both functionality and style. If you are looking to enhance the longevity and protection of your RV roof, consider the remarkable benefits of polyurea roof liners – a game-changer in the industry.