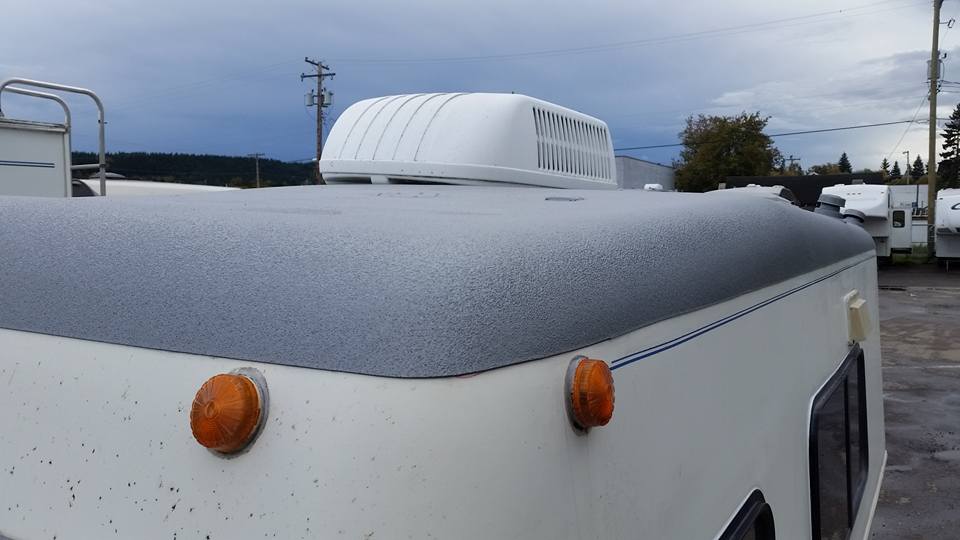 Uncategorized
Why ArmorThane's RV Roof Coatings are the Best Option
|
June 16, 2023
As a seasoned RV owner, one of the most critical aspects of your RV maintenance is ensuring that your roofing system is in tip-top shape. Choosing the right type of RV roofing coating can help keep your RV roof from damage and promote longevity. ArmorThane's RV Roof Coatings are a popular choice among the many RV roof coatings on the market. This blog post will delve into the reasons why ArmorThane's RV Roof Coatings stand out from the competition and why they are the best option to consider when it comes to RV roofing maintenance.
Durable and Long-Lasting Coatings
ArmorThane's RV Roof Coatings are known for their strength and durability, providing long-lasting protection to your RV roof. These coatings are resistant to UV rays, abrasions, and weather extremes, preventing your RV from experiencing common roofing issues such as chalking, fading, blistering, or cracking. With ArmorThane's coatings, RV owners can rest assured that their roofing system can withstand harsh conditions, saving them time and money in the long run.
Cost-Effective
Replacing an RV roof is not cheap, and RV owners have to pay upfront to maintain their vehicles anyway possible. One of the benefits of using ArmorThane's RV Roof Coatings is that they are a cost-effective method of maintaining your RV roof. Not only is ArmorThane's customer service top-notch, but the cost-benefit of these coatings is a significant factor for RVers.
Easy to Apply
Applying roof coatings can be messy and complicated for those without extensive knowledge. Luckily, with ArmorThane's RV Roof Coatings, the process is straightforward and can be done by almost anyone. The coatings are applied directly onto the RV roof surface and cure quickly, making the process hassle-free and time-efficient.
Environmentally Friendly
ArmorThane's RV Roof Coatings are environmentally friendly and can reduce the interior temperature by providing excellent heat reflectivity. This decrease in heat retention contributes to making the interior of your RV more pleasant and comfortable for your stay. And with their post-application cost-efficiency, you can save on energy and invest in other essential aspects of your RV.
Warranty Protection
ArmorThane's RV Roof Coatings earned high marks for their warranty protection. These coatings are backed by a 10-year warranty, providing peace of mind for RVers. Since ArmorThane's customer service has been around for over 30 years, they offer more than just their warranties. They offer post-sale cost-effective maintenance and custodial support to their clientele around the clock.
ArmorThane's RV Roof Coatings are a solid choice for RV owners looking to protect their investment or restore an aged roof. These coatings provide durability, cost-effectiveness, ease of installation, environmental-friendliness, and warranty protection that give RVers peace of mind. No matter the age or condition of your RV, ArmorThane's Roof Coatings will help protect it and provide a long-lasting, attractive finish. Don't hesitate to contact ArmorThane's customer service if you have any questions or want to know more about their exclusive RV Roof Coatings.