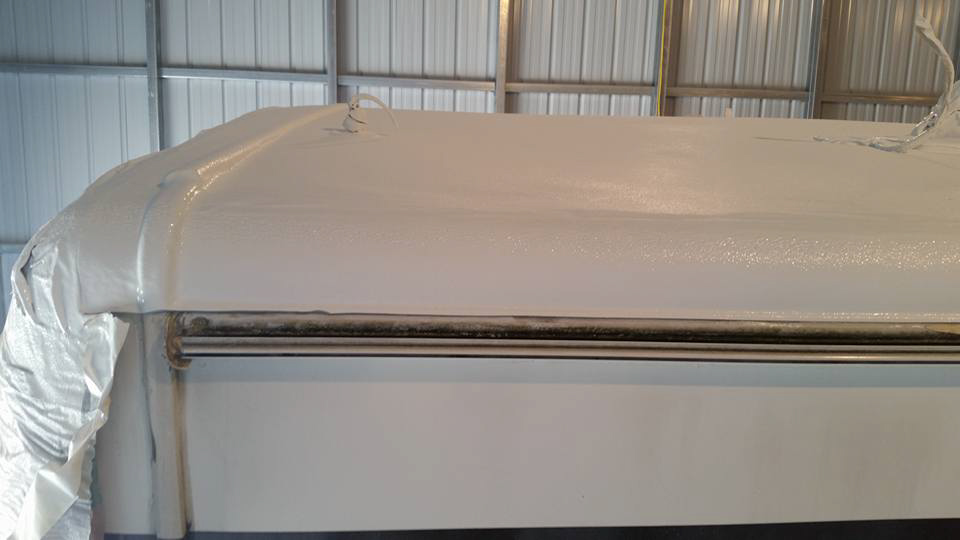 Replacing your RV roof can be a costly and frustrating experience, but it is an essential part of maintaining your vehicle's structural integrity and protecting it from the elements. While there are several options available for RV roof replacement, one of the best choices is polyurea. In this article, we will explore the cost of replacing an RV roof and why polyurea is the best option for this task.
When it comes to the cost of RV roof replacement, the price can vary depending on several factors such as the size and type of roof, the complexity of the installation process, and the chosen material. On average, the cost of replacing an RV roof can range from $2,000 to $6,000 or even more. However, it is important to remember that this is an investment in prolonging the life of your RV and avoiding more expensive repairs down the line.
Now, you may wonder why polyurea is considered the best option for RV roof replacement. There are several reasons why this material stands out among its counterparts. Firstly, polyurea is a spray-applied coating that forms a seamless and durable membrane, protecting your RV from water damage and leaks. This seamless protection is crucial for the longevity and overall well-being of your vehicle.
Polyurea also offers excellent resistance against UV rays, making it perfect for RVs that spend a lot of time exposed to the sun. The sun's harmful rays can cause substantial damage to traditional roofing materials, leading to cracks, blistering, and subsequent leaks. With polyurea, you can have peace of mind knowing that your RV roof is shielded from the sun's harmful effects.
Furthermore, polyurea is highly flexible and can withstand temperature variations without cracking or becoming brittle. RVs often face extreme temperature changes, especially when traveling from one region to another. This flexibility ensures that your roof remains intact, regardless of the weather conditions it encounters.
Another significant advantage of polyurea is its quick curing time. Traditional roofing materials such as rubber or fiberglass may require several days to cure properly, causing inconvenience and downtime for RV owners. However, polyurea cures rapidly, often within a matter of hours, minimizing disruptions and allowing you to get back on the road sooner.
When compared to other roofing materials, polyurea also boasts superior longevity and durability. While traditional roofing materials may degrade and require repairs or replacements every few years, polyurea can last for up to 20 years or more with regular maintenance. This extended lifespan saves you money in the long run, making polyurea a cost-effective solution for RV roof replacement.
Another advantage of polyurea is its easy maintenance. Unlike some other roofing materials that require frequent cleaning or sealing, polyurea is relatively low-maintenance. Regular inspections and cleaning with mild soap and water are usually sufficient to keep your polyurea-coated roof in excellent condition.
Additionally, polyurea is an eco-friendly option. It is a water-based material that contains no volatile organic compounds (VOCs) or toxic chemicals. This means that you can contribute to a greener environment while enjoying the benefits of a high-quality and durable roof.
In conclusion, replacing your RV roof is a significant investment that should not be taken lightly. While it may seem like a costly endeavor, the long-term benefits far outweigh the initial expenses. Among the various options available, polyurea stands out as the best choice for RV roof replacement.
With its seamless and durable membrane, resistance to UV rays, temperature flexibility, quick curing time, longevity, low maintenance requirements, and eco-friendly nature, polyurea offers the best value for your money. By opting for polyurea, you can protect your RV from water damage, sun exposure, and extreme temperatures, ensuring that your vehicle remains in optimal condition for many years to come.